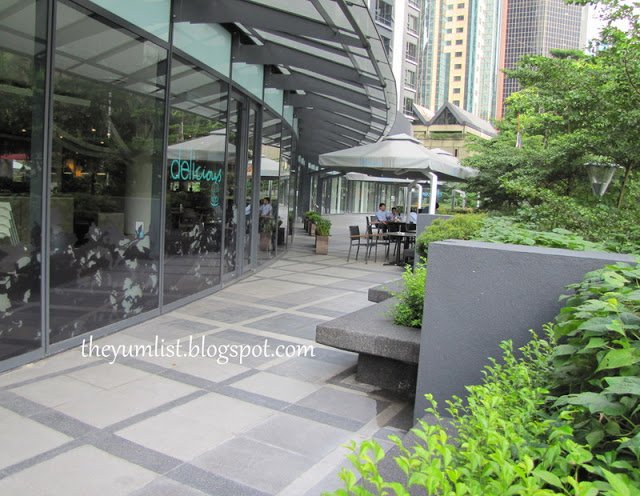 Delicious, St. Mary Residences, Kuala Lumpur
A Delicious Christmas, Drinks and Desserts, Kuala Lumpur, Malaysia
The silly season is rolling in and Delicious is surfing the
crest of the saccharine wave with seven Christmas inspired beverages and four
desserts from around the world. Chef Steve Allan, E&O's Group Creative
Chef, presents a bundle of sweet temptations, ideal for gifts, devouring in one
of the group's cafes or for sharing with loved ones.
A Bevy of Christmas
Desserts promises to raise your sugaromemeter levels to Extreme. Here's
what we tried: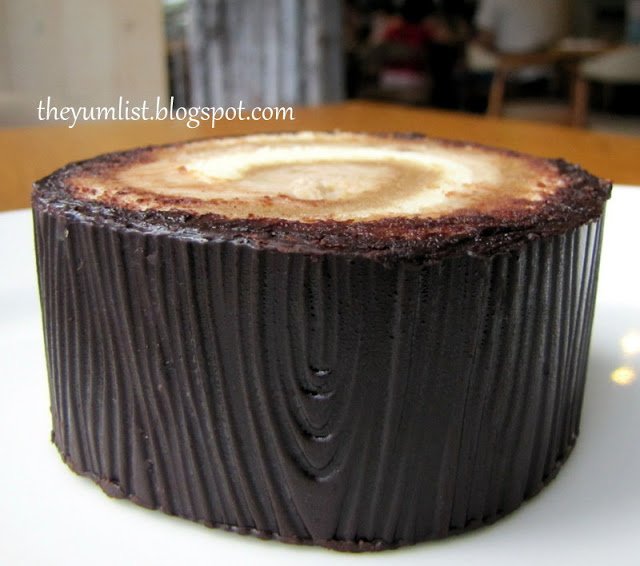 Bouche Del Noel
Bouche del Noel – a
Yule log cake from France. Layers of
vanilla sponge cake holding a creamy chestnut and coffee filling are rolled up
in a chocolate coat. Hubby and our dining buddy quickly demolished this round.
The firm wrapping of dark chocolate contrasted the interior both in texture and
taste.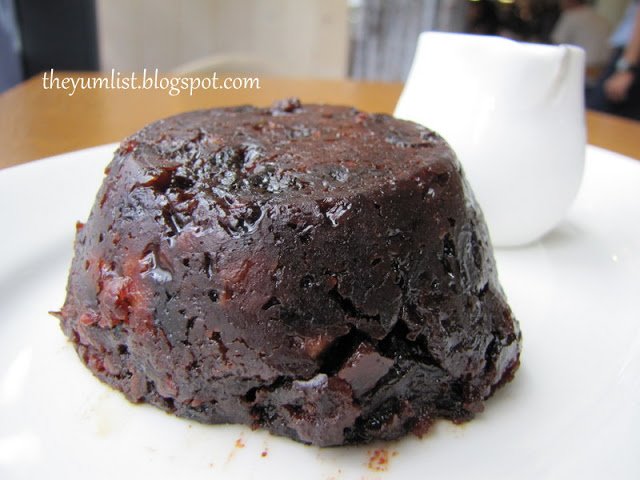 English Christmas Pudding
English Christmas Pudding – this steamed pudding was my pick
of the sweets and super moist. Apple juice is cleverly used to fill the absence
of alcohol. Bursting with dried fruits, fresh apple, lemon, almonds and Earl
Grey tea this sweet, tangy and fruit mound is extremely rich.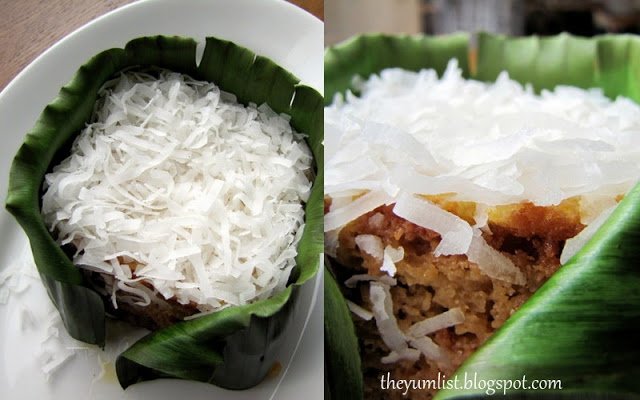 Bibingka
Bibingka – a tradition from the Philippines. This dessert
made with rice flour, coconut milk, salted egg, cheese and Hawaiian coconut is
dense and filling. Hard to believe, but Chef Allen's take on this dessert is a
touch lighter than the traditional version. This was too dense for hubby, but
richly indulgent for me.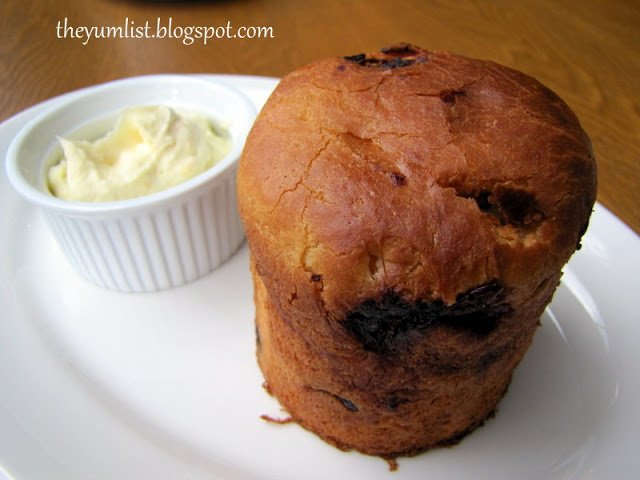 Cranberry and White Chocolate Panettone
Cranberry and White Chocolate Panettone – a classic sweet
Christmas bread from Milan. Generously sided with lavish dollops of mascarpone,
this plate topped hubby's Xmas wish list.
A quartet of Yuletide desserts could only be accompanied adeptly
with equally sugary beverages. Five hot drinks and two cold ones make up Chef
Allen's festive collection of beverages, themed "All Spiced Up and Ready to Go
Drinks." From the hot list: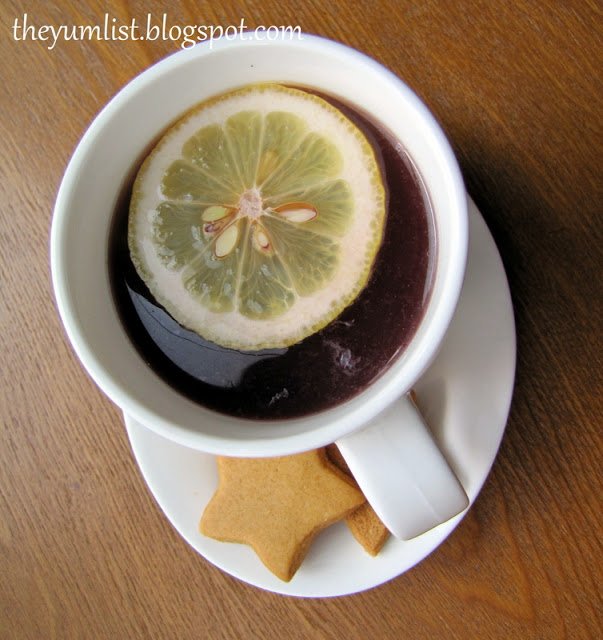 Hot and Spicy Grape Juice
Hot and Spicy Grape Juice – with ginger and chili this one
ends with a bite!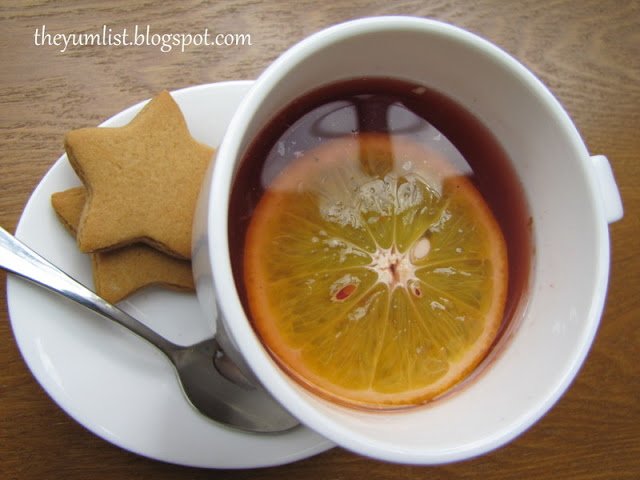 Mulled Cranberry and Apple
Mulled Cranberry and Apple – an assault of orange and lemon
combined with cinnamon, cloves, chili and ginger make this citrusy beverage
very Xmassy.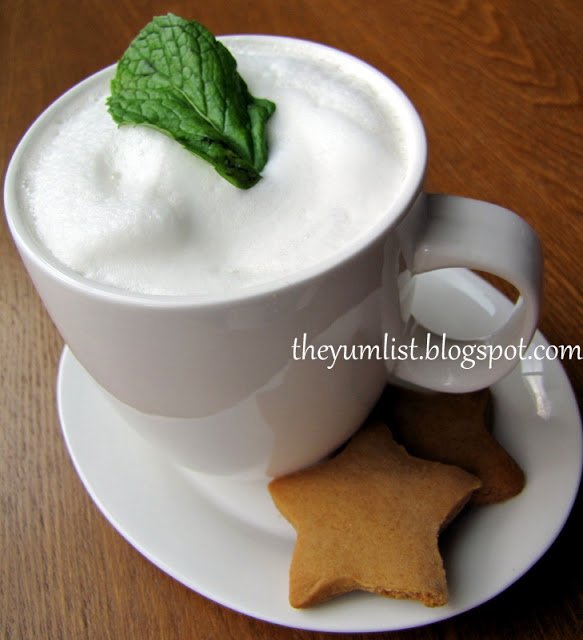 Minted Hot White Chocolate
Minted Hot White Chocolate – had hubby drooling with its
frothy smoothness and touch of festive mint.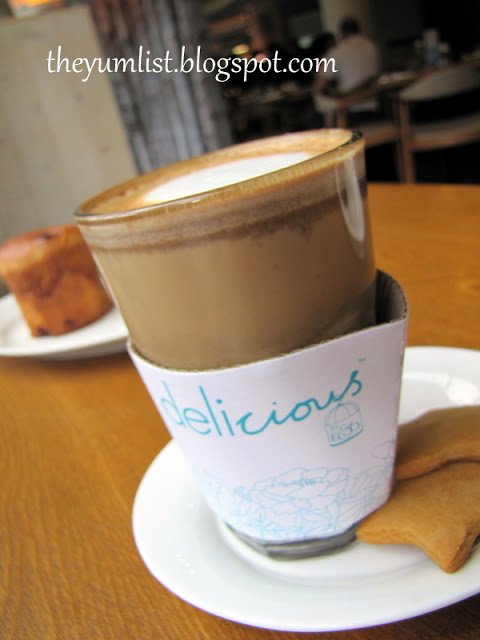 Gingerbread Latte
Gingerbread Latte – my favourite, has all the comforting
fragrances of gingerbread – ginger, vanilla, cinnamon) without the calories –
although gingerbread does come on the side if you'd like to add them in.
Chilled drinks, perfect for Malaysia's tropical heat: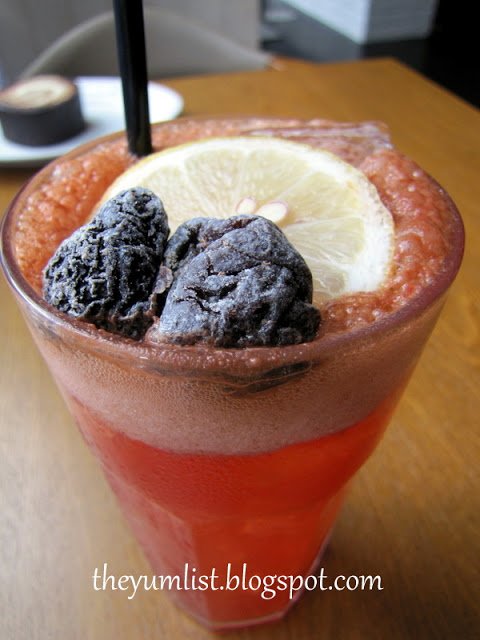 Delicious Festive Iced Tea
Delicious Festive Iced Tea – a refreshing blend of tamarind,
sour plum, lime, lemon and grenadine (my choice of the cool drinks).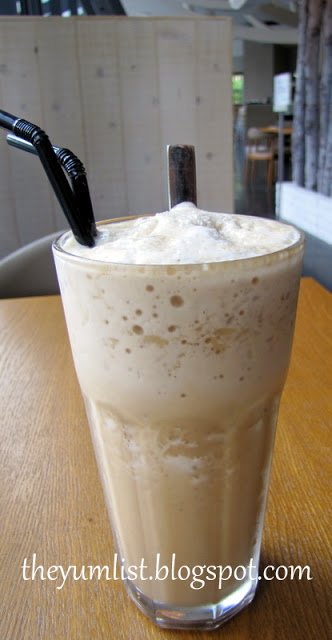 Ice Blended Clove Coffee
Ice Blended Clove Coffee – this was probably our least
favourite of all of the goodies due to personal taste preferences– a fantastic
texture, but neither of use are huge clove fans, so it didn't stand a chance
on our tongues.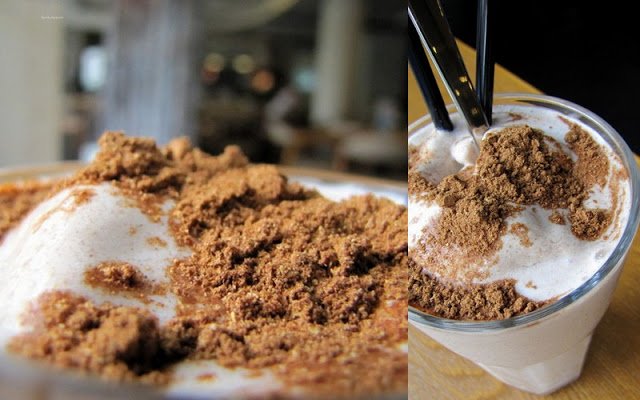 Pear Cinnamon Ice-Cream Smoothie
Pear Cinnamon Ice-Cream Smoothie – not hard to guess that
this was hubby's pick of the chilled items with its hills of ice-cream,
aromatic pear and hint of cinnamon
Running from the 1st to the 31st of
December, Delicious Christmas treats are priced at RM12.90 for beverages and
RM16.90 for desserts. All items (except for the Bibingka) are available for
takeaway too.
Reason to visit: an overload of sugar with the inescapable
taste of Christmas
Delicious
(Found around Kuala Lumpur but this sampling was carried out
at the new St. Mary's Residences in the city centre.)
1 Jalan Tengah (off Jalan Sultan Ismail)