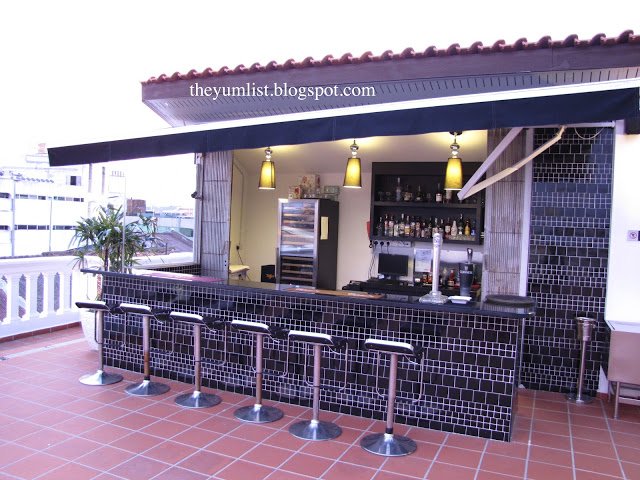 The Balcony – an open area ideal for pre or post dinner drinks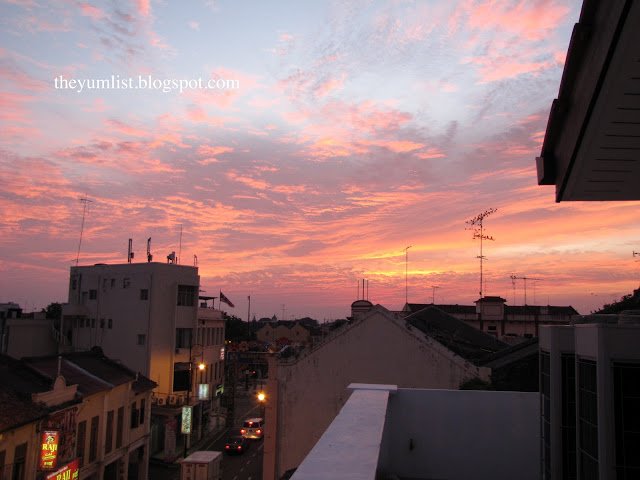 Sunsets and roofscapes from The Balcony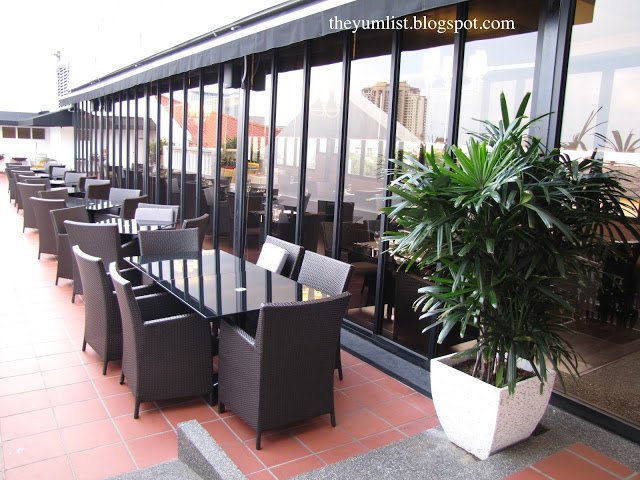 The Loft – rooftop restaurant at The Sterling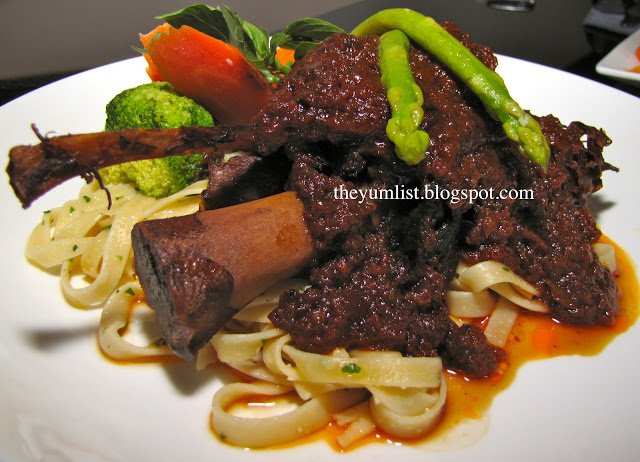 Braised Lamb shank – fresh vegetables and pasta support a tender lamb shank bathed in a balsamic vinegar and tomato herb sauce RM45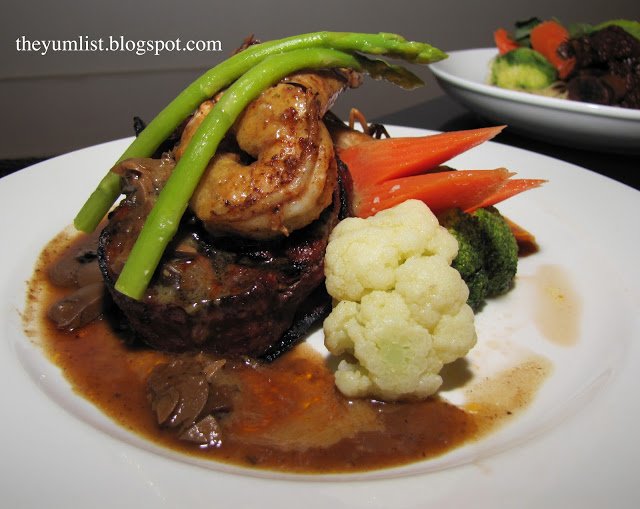 Surf and Turf- fillet of beef simmered in its own juice crowned with a king prawn and sided with an array of fresh colourful vegetables RM72
Poached Straits King Prawns – topped with orange butter and served on vegetables of the day RM56
The Sterling Malacca has two food and beverage outlets worth a visit. The Balcony offers a simple drink list with resplendent sunsets and The Loft attracts with rooftop dining al fresco, or sheltered, as you please. Situated on the 2nd floor and rooftop respectively, both can be accessed via secure lifts from the hotel lobby or public access separately from the street.
Ascend to The Balcony at dusk for pleasant temperatures and bewitching sunsets glimmering over tiled historical roofs. Puffs of wind sweep the terrace mellowing the heat at twilight and the exposed patio advocates mingling under the night sky. Happy Hour promotions run based mainly on beer, but the drink list makes room for wine and liquor too.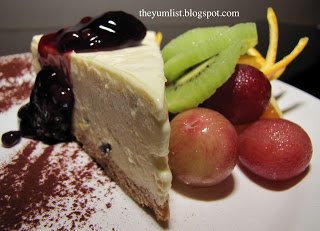 The Loft is best appreciated early morning or under crepuscular light. Dine under the stars on a predominately western menu with some local curlicues. Born and bred in Malacca the consultant chef has close relationships with the local fishermen and hence sources the freshest local seafood. The menu is narrow keeping a few dishes done well but covers all of the bases. The Braised Lamb Shank was a winner with its tender flesh bathed in a balsamic vinegar and tomato herb sauce. The Poached Straits King Prawns is the chef's favourite topped with orange butter and crisp vegetables of the day. Hubby liked a little from land and a little from the sea with the Surf and Turf. My fancy for passionfruit and hubby's fondness for all things creamy was met with the Passionfruit Cheesecake – a home made speciality. Confident portions are sizable enough to just order a main. Time and stomach space was short so we didn't try their satay celup, but we hear it's popular because it is the only version in town that is pork free.
Reason to visit: twinkling twilight roofscape views, halal satay celup (so we hear)

The Balcony is open from 6pm
The Loft from 7am – 11:00pm
The Sterling
Lot 232, KB XXI, Jalan Temenggong
75100 Melaka
Malaysia
+6 -6 283 1188