Words & Photos: Kirsten Durward
Ideally placed minutes from a new MRT station in the up and coming heritage district of Little India, this charming and quirky boutique hotel takes advantage of the features of a period building and enhances them with clever creative twists. The four story boutique hotel has just 29 rooms, no two are the same. From the colourful brilliance of Eccentricity, on the 2nd floor through the It's Just Black and White, theatricality of pop art and origami on the third, to the playfulness of Creature Comforts, on the top you won't be disappointed by the originality and style. The lobby itself features an industrial glam theme. Juxtaposing up-cycled pieces such as hairdressers chairs, and wine box shelving, with modern colourful chairs and chunky wood tables creates a timeless and lively atmosphere.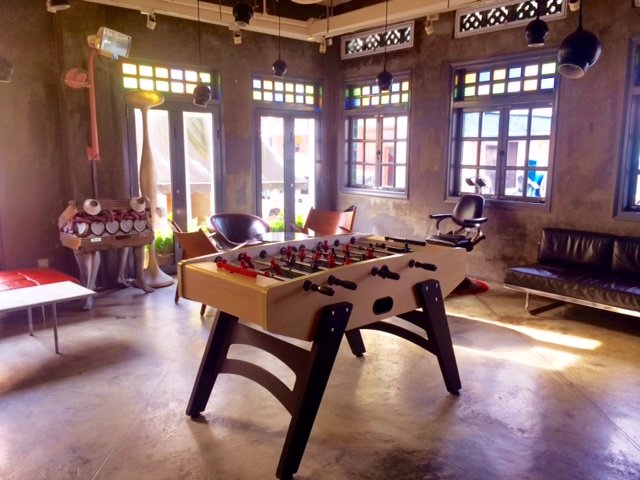 I always carry my own toiletries as I find the quality of hotel provisioning is so varied, but here at Wanderlust I'm impressed to see Argan products on display. Argan is a Moroccan oil, well known for its conditioning properties. It's fantastic for both hair and skin and I'm happy to use these and leave my own in my bag. I'm not a coffee drinker but I can hear Mon's voice in my head and I know she will approve of the Essenza espresso machine with choice of bullets for an Arpeggio (small cup) or Vivalto (large cup) 'Make that Cuppa!' says the sign and I happily have a cup of herbal tea, much more my speed .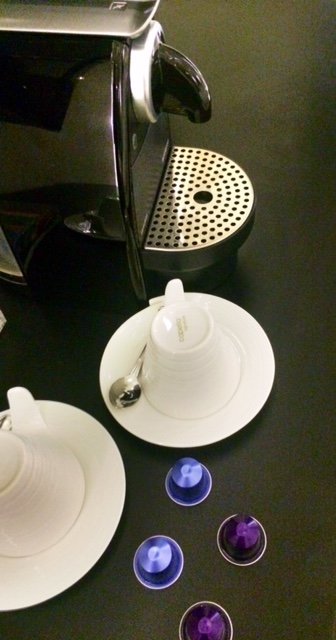 Stepping into the lift I am charmed by the glass atrium, looking out into a narrow internal courtyard of green plants and funky architectural details. It is playful and lifts my spirits instantly. Each floor of rooms at Wanderlust has a different theme, ranging from the cool to the exceedingly playful on the top floor. I stay in a Pop Art room on the 3rd floor – opening the lift door I am transported back to the sixties with monochrome black and white touches and Beatles songs softly playing in the hallway. I find the room quite charming, in a theatrical style with oversized cut outs cleverly enhancing the space and providing extra light. The design makes intelligent use of space and although I was warned the rooms were small I actually find there is more room than in most standard hotel 'deluxe' rooms. And certainly more character too.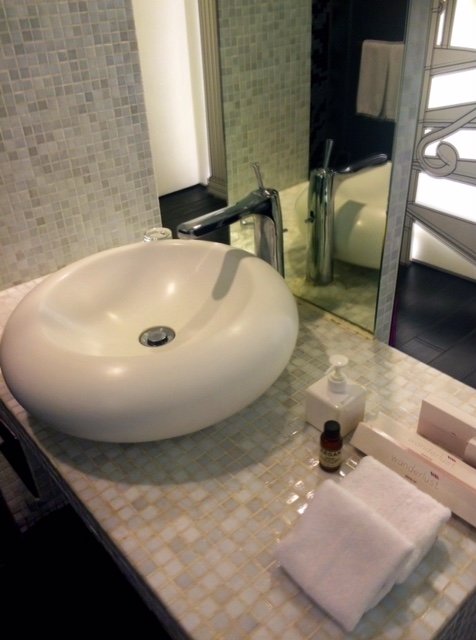 A great inclusion in the room rate is the 'Handy' Phone. Not only is the device packed with easily accessible information about Singapore sights and transport, restaurants and attractions it means guests have 3G internet around the city without having to go on roaming. This wonderful resource for both business travelers and tourists alike also offers free local calls, and international calls to selected countries. I'm reminded of a trip to Hamburg a few years ago where a call to another part of Germany was charged at over 60 Euros – nearly the price of the room itself! How technology is changing the world of travel!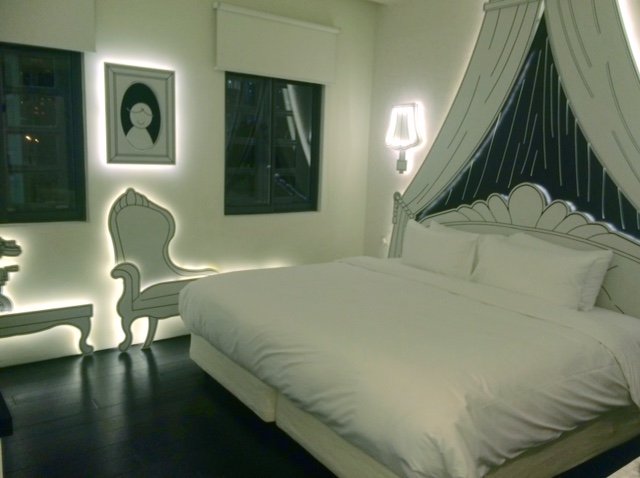 I flop on the bed, and sinking in, there is only one way to describe it, and that is cloud-like heaven. Weary business travellers, late night revelers or romantic couples, all will be reluctant to leave this enveloping embrace. It is rare that you find a pillow that is both supportive and sinkable, but somehow these big beauties at Wanderlust, are just that perfect combination. The down mattress cover is almost sinful in its comfort, and I have one of the best night sleeps I've had in recent times. It also helps that the location is so quiet and that there are blackout drapes on the windows so not a chink of light sneaks in.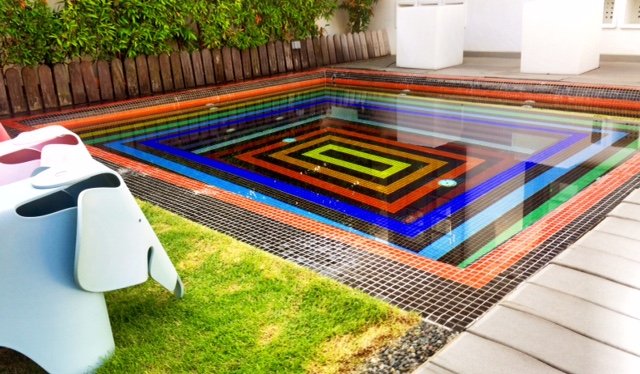 Heartily refreshed from my deep sleep I allow myself a quick dip in the colourful outdoor Jacuzzi before heading to breakfast in Wanderlust's signature restaurant, Cocotte. I'm faced with a small buffet of fresh fruit, cereal, yoghurt and baked goods, and a choice of six charmingly presented main dishes. Filter coffee and a range of teas are offered on free flow self pour. Ever a fan of an Eggs Benedict, I decide to try Cocotte's vegetarian twist on the classic, using kale instead of ham. And it proves to be a great choice with plenty of crunchy green kale adding a wonderful texture between the buttery brioche and the smooth hollandaise. The eggs have beautiful deep orange yolks and you just know they come from a happy hen. That should be enough really, but I can't help sneaking a small fresh croissant with strawberry jam to accompany my plentiful glass of orange juice. Breakfast is a filling start to the day and I have to give kudos for the over sized glasses, such a pleasure to actually get a decent sized drink.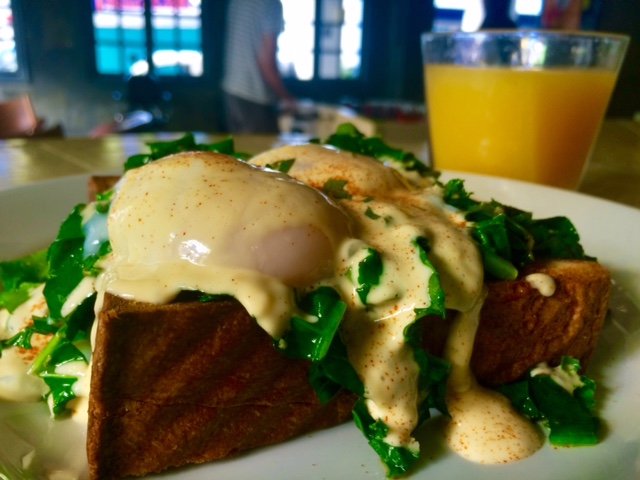 Wanderlust is quite well located, a few minutes walk from the Bugis MRT, and even closer to Lavender. I used Bugis as it is an intersect between the North South line and the Central Line connections as it took me easily to where I wanted to go, the Botanical Gardens, The Quays, and eventually, back to the airport.
Reasons to visit: charming boutique hotel in the heritage district, good transport links, friendly service
Wanderlust Hotel
No. 2 Dickson Road
Singapore 209494
+65 6396 3322
WLH-RES@unlistedcollection.com
www.wanderlusthotel.com
(Visited 356 times, 1 visits today)