Words: Aisling Cullen              Photos: The Yum List
As a KLCC resident it takes a lot to convince me to go to Bangsar, especially with Friday night traffic. When Monica suggested Bobo KL however, I was intrigued by the concept, especially when she mentioned live music and the magic words 'speakeasy bar' – I love these!
Bobo KL is located amongst a small stretch of restaurants on Jalan Bangkung. It's on the first floor so look for the door saying 'Life is Better Upstairs' (and after spending a pleasant evening on the upper levels, we have to agree that is certainly is).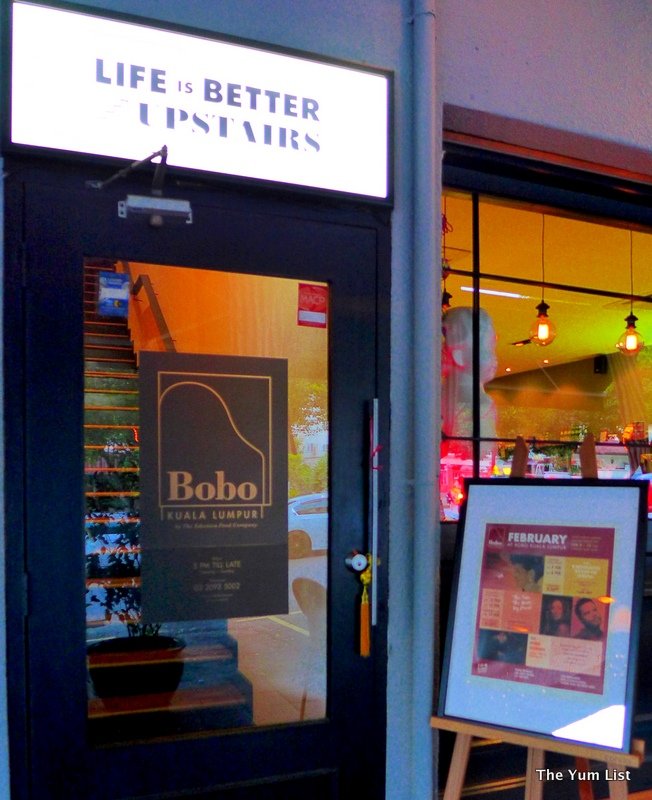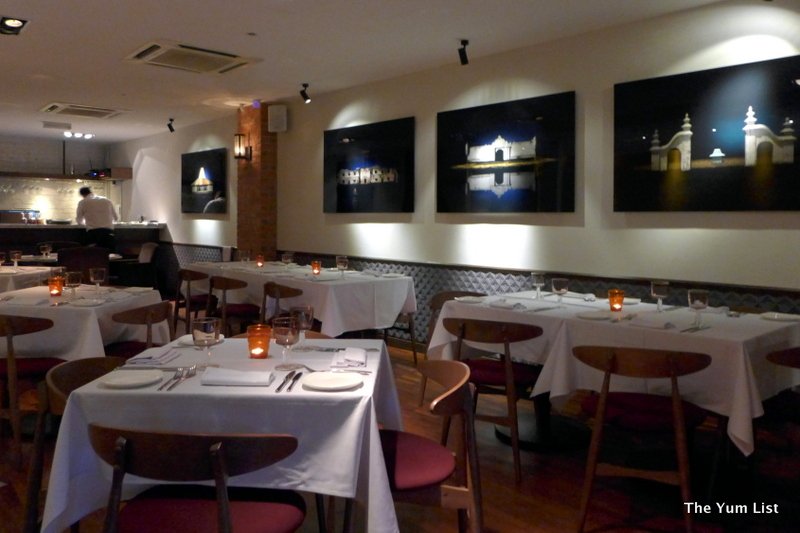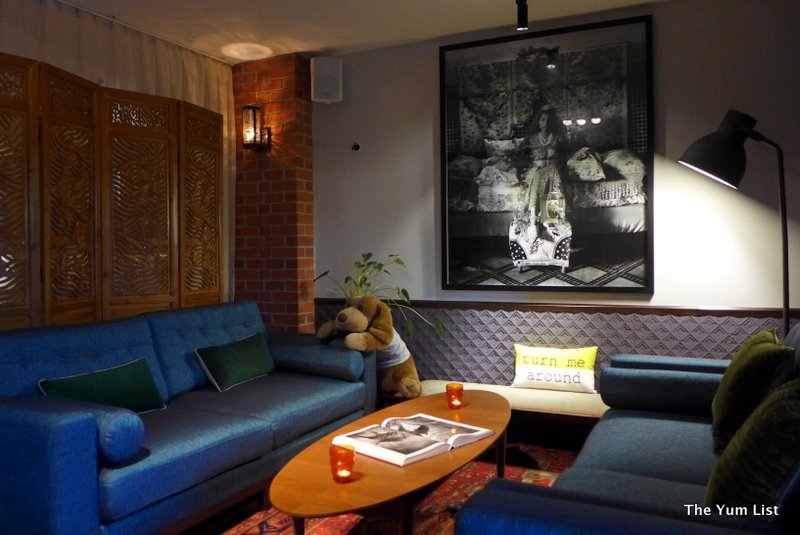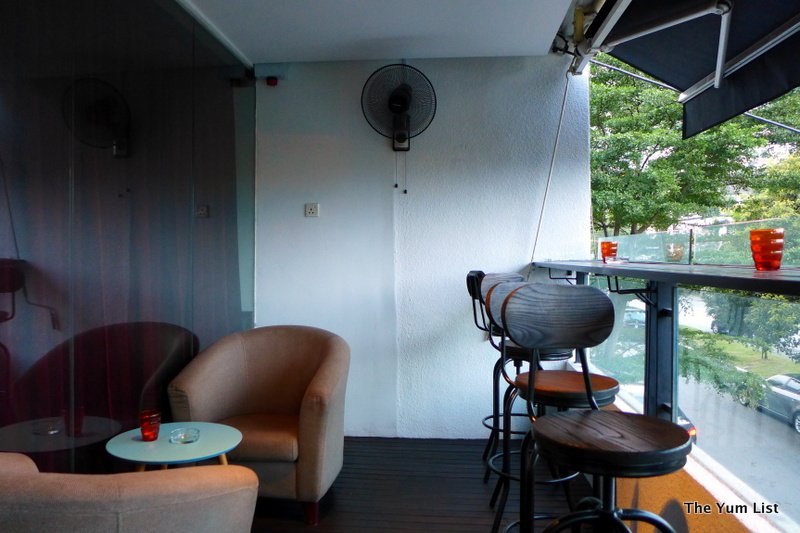 We were pleased by the sleek and elegant setting. The décor of white tablecloths, impressive collection of artwork, and a stylish balcony ticked all the right boxes.  The outdoor patio is a welcoming spot for a cocktail.
The Bobo Gin and Tonic (RM35) is decorated with Indian borage with flavours resembling thyme and mint combined. The Gin and Basil (RM35) is wonderfully fragrant. Both drinks are served with Monkey 47 gin, and are flawless entrants to a fun Friday evening. For those feeling perhaps slightly under the weather, Bobo's twist on the traditional cure-all hot toddy, in the Bobo Ginger Iced Toddy (RM35), is perky pick-me-up. Deliciously citrusy, this will be a repeat order for me.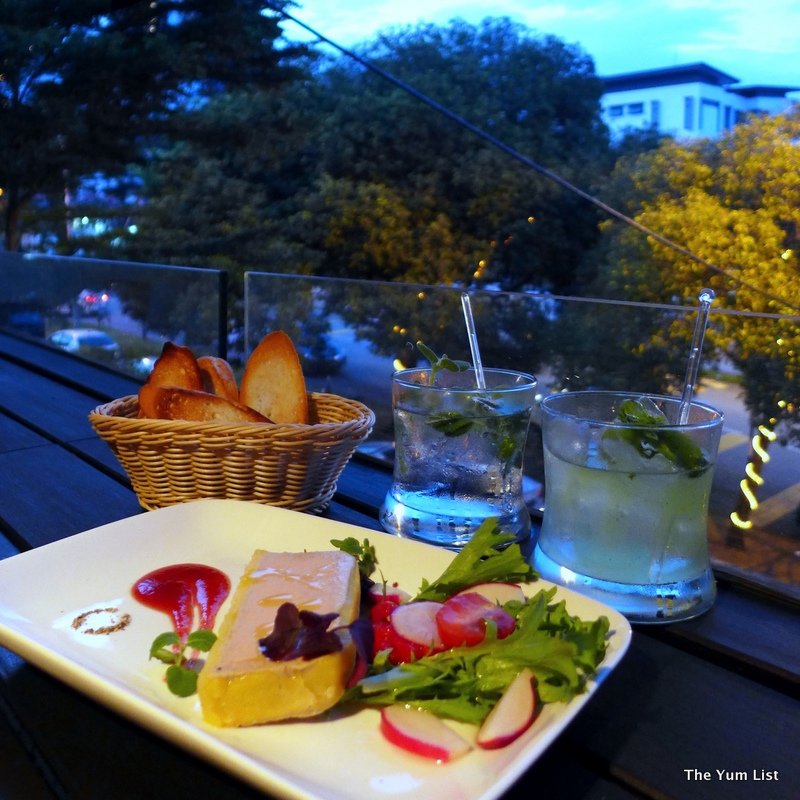 From the For Sharing menu, the Foie Gras Pâté (RM45), served with fresh pureed cranberry, onion marmalade and sweet roasted peppers makes a good mate to the refreshing beverages. The sweet accompaniments of caramelised onions and tart fruit work well with the smooth and creamy smooth pâté.
Salmon Crudo (RM34) is a fine starter and something I'll definitely be requesting again. Beautifully tender pieces of raw salmon are served with a light lemon curd and a mild horseradish cream. This dish melts in our mouths.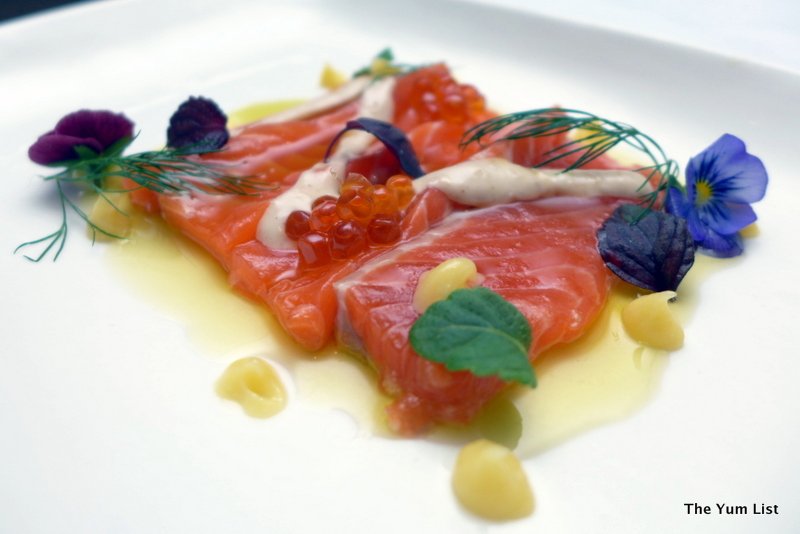 While Mon was quick to petition for the Campari Poached Strawberry Bruschetta (RM24), I was not so sure. It turned out though to be one of the most unique bruschettas I've come across.  The strong flavour of creamy gorganzola was softened by the Campari soaked strawberries. Tiny balsamic pearls gave a hint of sweet and sour – I'm a convert.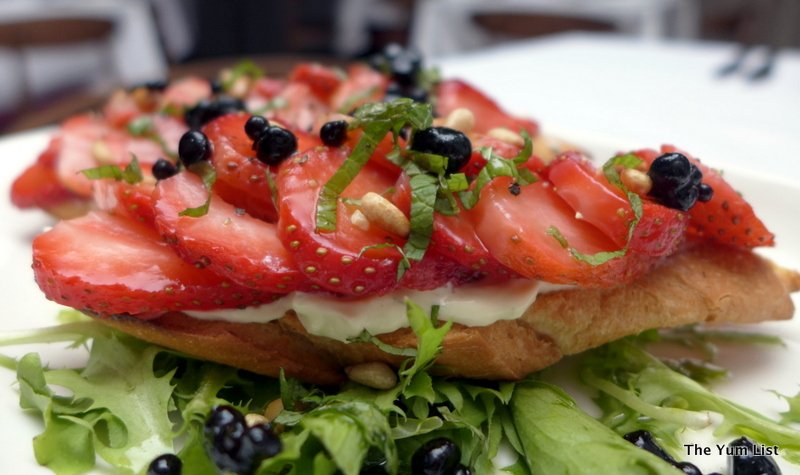 The Wagyu Beef Satay (RM38) was one of Caning's favourites.  The beef is caramelised on the outside and beautifully soft within.  There is a certain depth to the satay sauce – the taste comes in subtly and leaves a tingle on the tongue. The rich meatiness of this dish begged for a red wine and I'm happy to report that the wine menu is well chosen and reasonably priced. We had a Domaine Barons de Rothschild Legende Cab Sauvignon/Merlot at RM145 a bottle or RM30 per glass.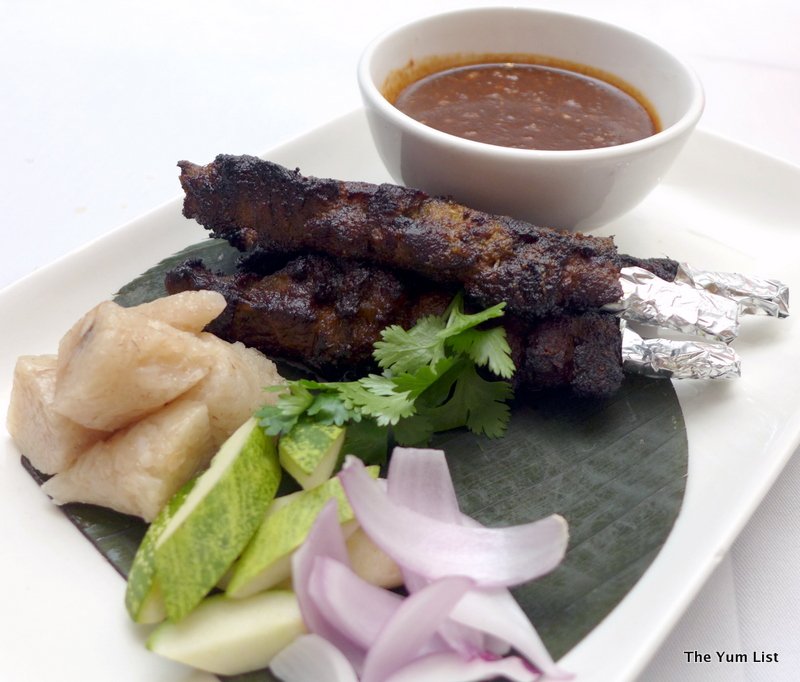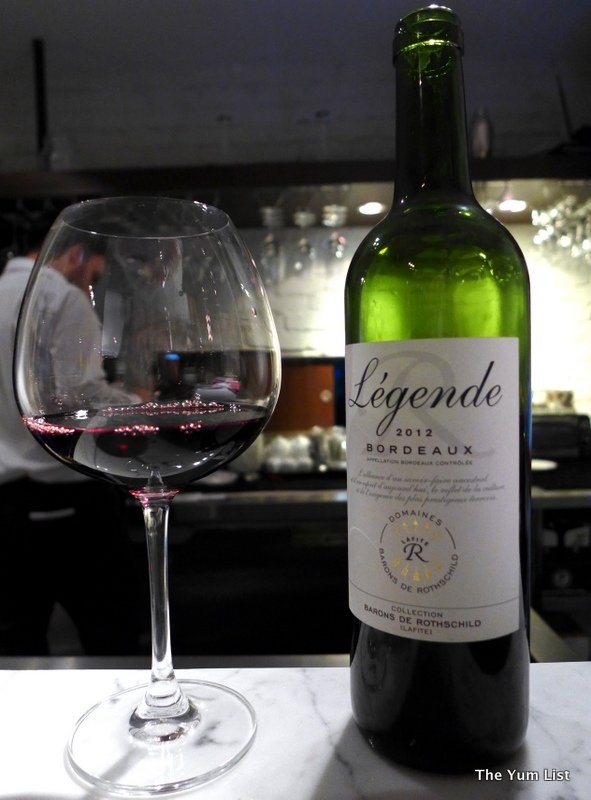 I'm saving my favourite appetiser for last – Bobo's Caesar Salad (RM28).  Sounds like something you've seen a million times before right?  There was nothing ordinary however about this version at all.  A Parmesan mousse sat on a crusty crouton with a touch of romaine lettuce and anchovies. I wouldn't even recognise it as a Caesar at first glance. Its inspiration came from Thomas Keller's, The French Laundry restaurant in California, and shows how the owners have searched far and wide to create interesting dishes for their diners.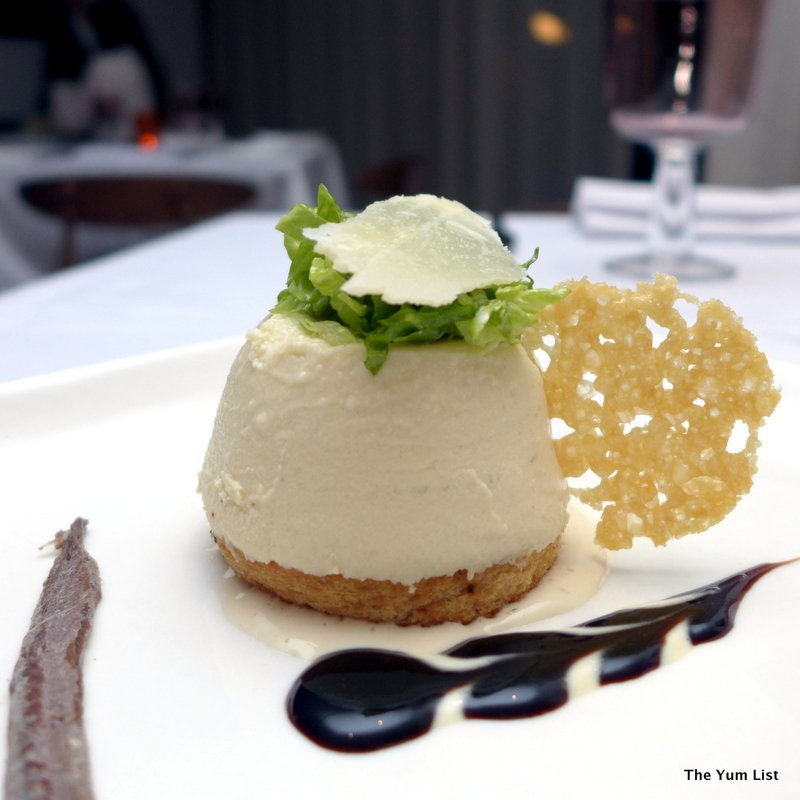 From the mains, the Crisp Paupiette of Barramundi (RM75) is an elegant dish served with a light red wine reduction and braised leeks. The moist and tender fish is covered in a crisp potato wrap. Delicious.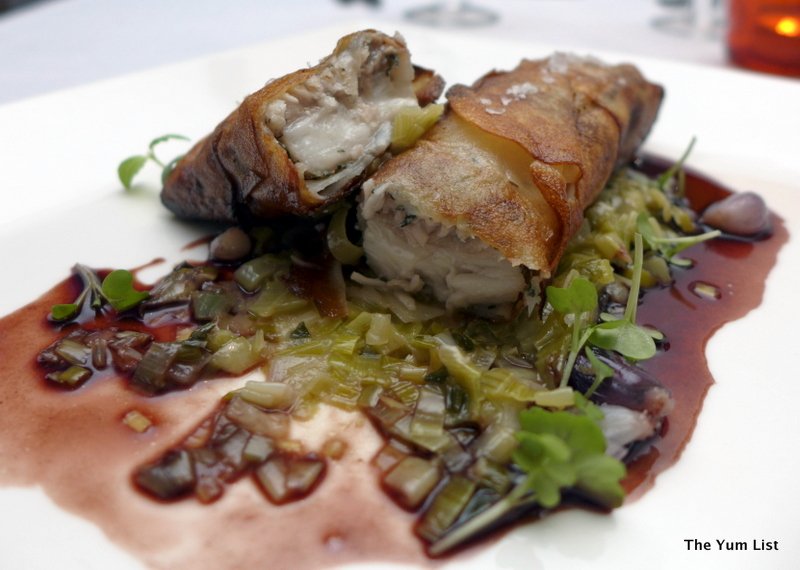 Herb-Crusted Rack of Lamb (RM75) comes with grilled asparagus and dauphinoise potatoes. The lamb is juicy pink with a velvety crust of mint, rosemary and basil, and the pototo gratin is smooth and full of flavour.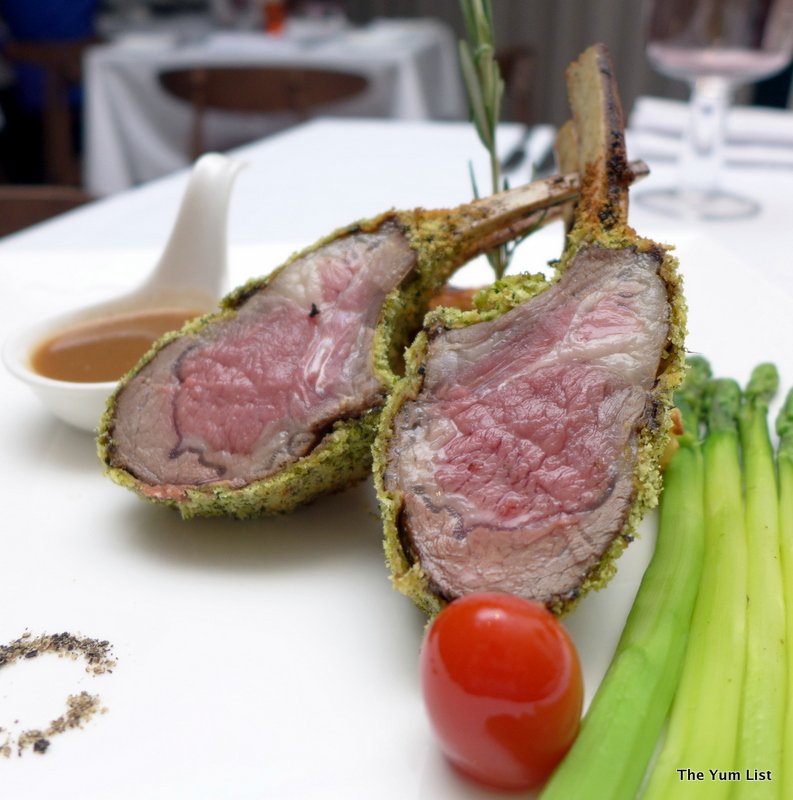 Another favourite (there were lots of favourites!) was the Sweet Potato Gnocchi (RM39) served with turkey salchichon, shitake and button mushrooms and brown butter sage dressing.  The turkey salchichon is kind of like a turkey chorizo. You can order the dish without it to make it vegetarian. The gnocchi are soft and plump and this dish has bags of tastiness.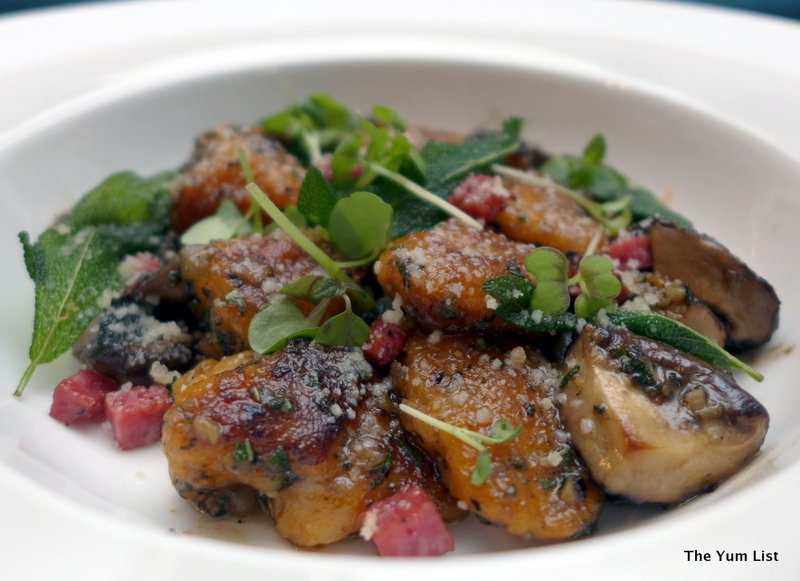 Moules Mariniere (RM58) were too a crowd pleaser, consisting of gorgeous fresh Australian mussels with loads of fresh herbs and chopped root vegetables in a delicate white wine sauce.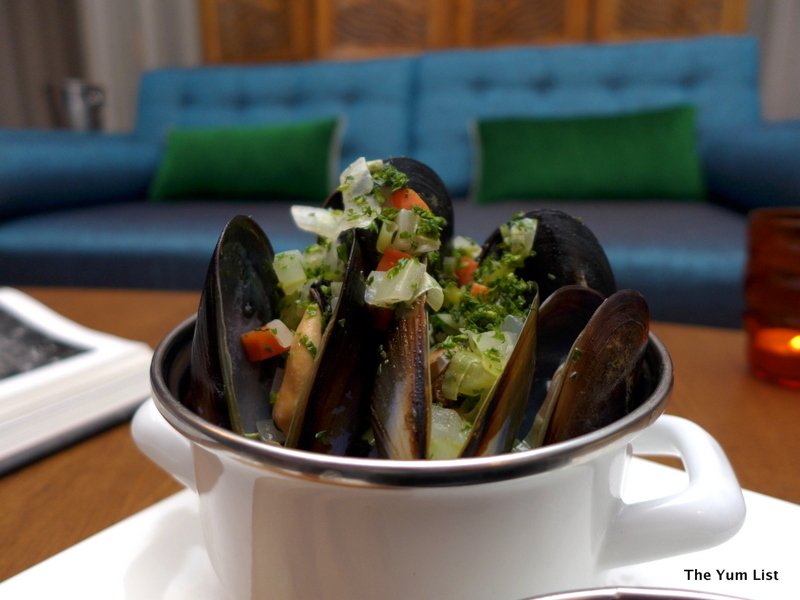 So far the menu offered familiar dishes with with just enough of a twist to make them enticing, but not too much to render them 'one time orders' only. Desserts carried the meal all the way through to a consistent finish with the Chocolate Lava Purse (RM28) proving a great alternative to the oversaturated market of chocolate fondant. Sheathed in a thin layer of pastry, rich chocolate goo happily eased onto the plate and into our mouths. The Red Wine Poached Pear (RM28) was stuffed with truffle scented ricotta, and a sticky red wine reduction on the side made for great conversation. Both desserts come with locally made Forty Licks Ice Cream, and I highly recommend the pair of them.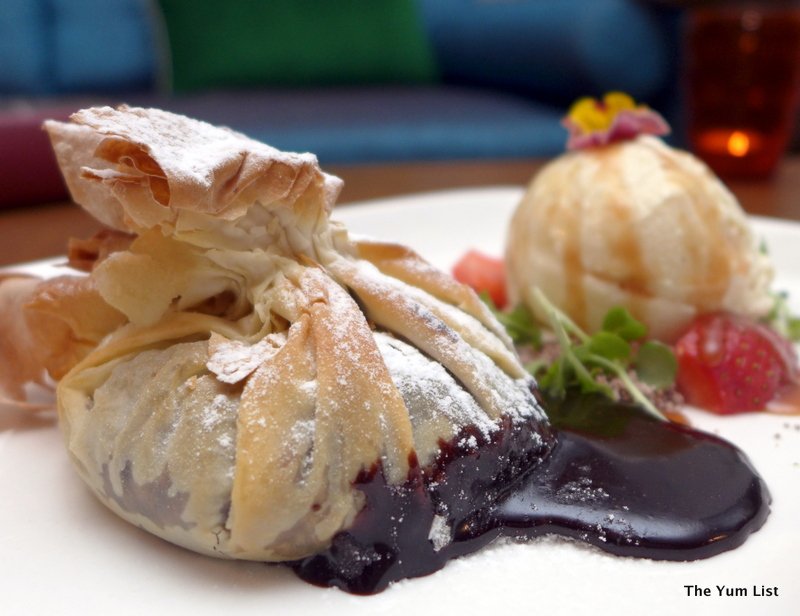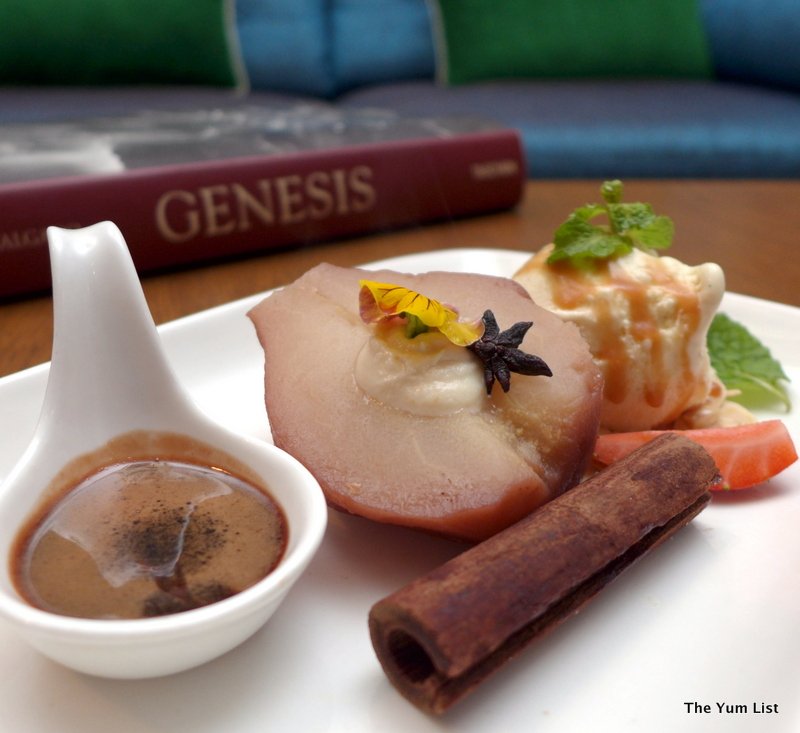 Now earlier I did mention a speakeasy. Upstairs on the second floor via a discreet staircase is an unexpected surprise.  An oh-so-stylish cocktail bar and music venue took us by surprise with its lofty space and chic interior.  Well- known jazz pianist & singer David Gomes was playing that evening and what can I say – the man has charm by the bucket load and his voice is like velvet.  He had the crowd wrapped around his little finger that night!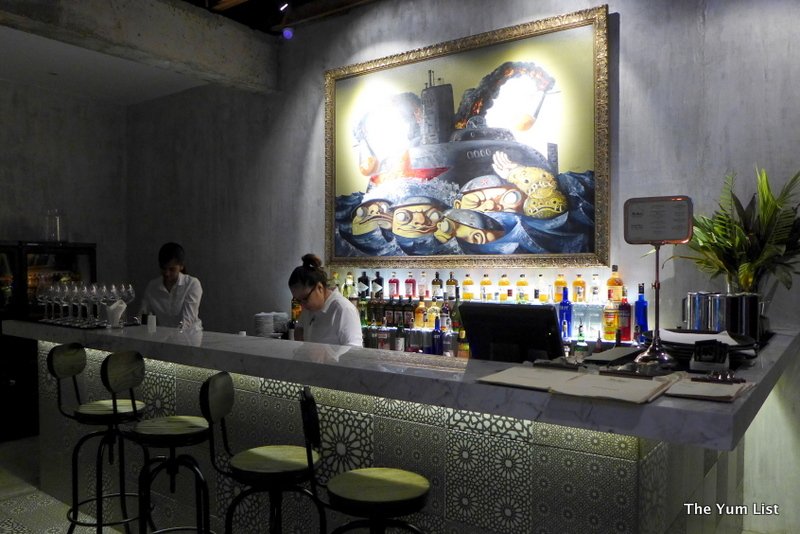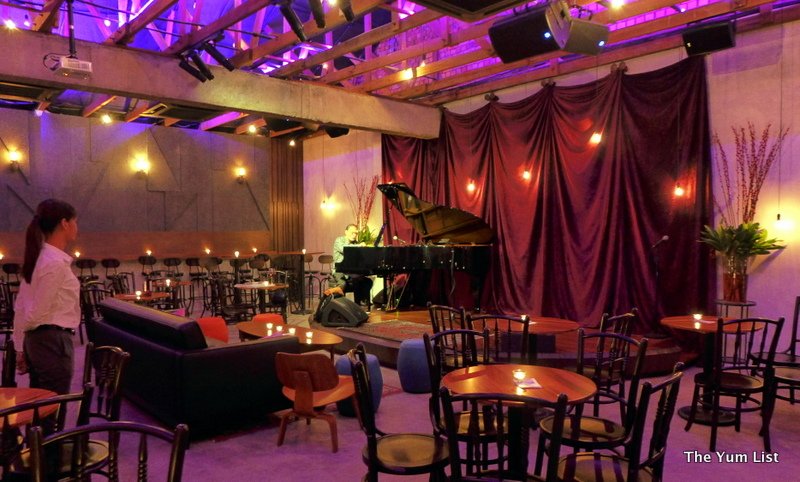 Entry to the show is free if you have dinner and RM50 without, but please check who is playing that evening as certain artists charge differently.
Once the show was over and the food digested, I shrugged off the thought of the journey through traffic from KLCC and thought to myself that I would gladly do it again.
Reasons to visit:  every dish was a delight to eat and when the four of us each chose our two favourites the entire meal was spoken for; refreshing cocktails made on quality spirits; stylish yet comfortable décor; easy parking; and of course the bar and show upstairs. Bobo KL is an entire evening out in itself – aperitif on the balcony, dinner in the restaurant, cocktail in the bar upstairs and finish with jazz in the lounge.
Bobo Kuala Lumpur
65-1 Jalan Bangkung, Bangsar
Kuala Lumpur, Malaysia
+6 03 2092 5002
www.facebook.com/BoboKualaLumpur
Open 5pm till late (kitchen's last orders by 11pm).   Closed on Mondays. Live music begins at 9:30pm.
Corkage: RM60 for wine and Champagne

(Visited 7,926 times, 1 visits today)